Posted by thesporkgirl in Women Who Rock, Women's History Wednesday.
Tags: Shirley Chisholm, Women's History, Women's History Month
add a comment
So when Syd started this wonderful little blog, I asked myself what I could contribute. Because you guys really, I am pretty dumb. I don't know a lot. I don't know statistics, I haven't researched personal stories.
I constantly find myself coming across stories or information, usually just as an aside, in an "and of course everyone knows about [thing Spork has never heard of before right now]," kind of way. So I bet a lot of this will be familiar to a lot of folks but maybe they'll be one or two people for whom this is new information, and if you already knew it well a little reminder isn't so bad, is it? Because I will pick awesome ladies to profile, ones who showed us just what a lady can do if she sets her mind to it.
So first up: Shirley Chisholm, one of the most remarkable ladies ever!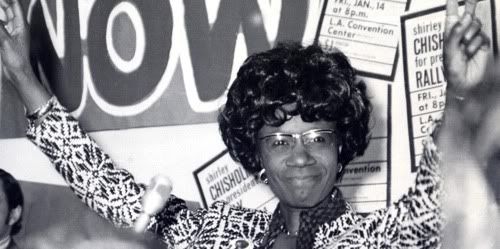 (more…)